Date/Time
23 March 2019
10:00 am - 6:00 pm
Location
EFG Kreuzberg
Bergmannstraße 22
10961 Berlin
Dance of the Trinity – Berlin, Germany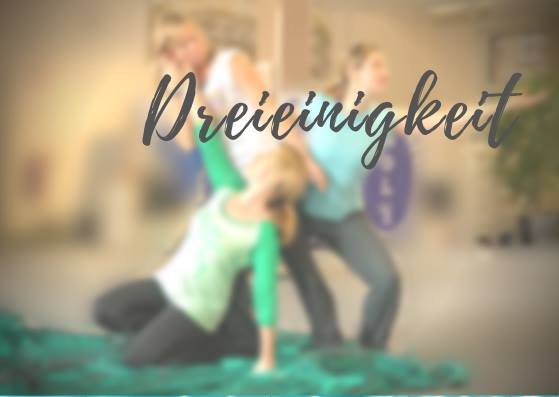 In this dance and movement workshop, led by the MIW Berlin team, we will allow the mystery of the Trinity of God to move us emotionally and physically, and to immerse us deeper in God's love.
Alongside biblical, inspiring teaching, we will use creative methods to dig deeper into biblical statements such as "They may be one as we are one" (John 17, 22) and to bring it into movement and worship.
More information and booking is via GoWorship.
Deutsch:
Workshop Bewegte Anbetung. Tanz der Dreieinigkeit
In diesem Tanz-/Bewegungsworkshop werden wir uns von dem Geheimnis der Dreieinigkeit Gottes innerlich und äusserlich bewegen lassen und tiefer in Gottes Liebe eintauchen. Neben biblischen, inspirierenden Lehrinputs werden wir auf kreativen Wegen biblische Aussagen wie: "Damit sie EINS seien, wie wir EINS sind (Joh. 17, 22)" nachspüren und in Bewegung und Anbetung bringen.
Mehr Infos und Anmeldung hier.