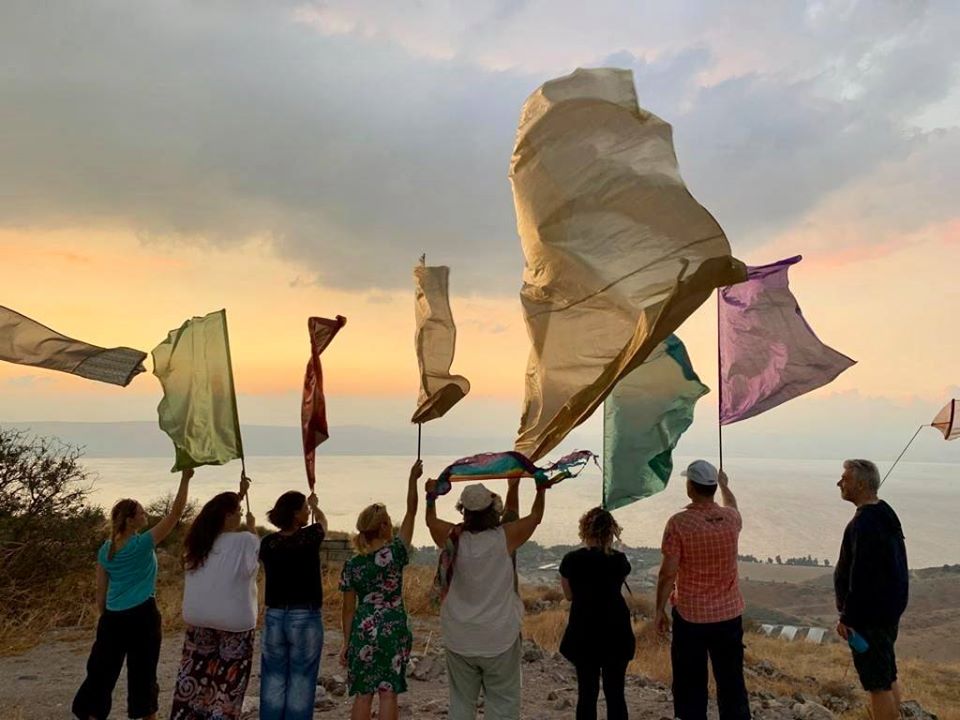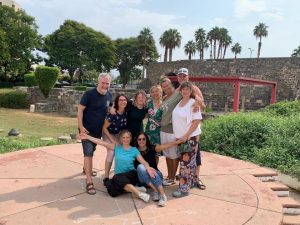 A German, Austrian and UK Scottish team did a pioneering trip to Israel in the last week of October 2019 to scope out potential future MIW mission trips and to create partnerships with different ministries in Israel. The Team was led by Alexandra who heads up MIW Germany: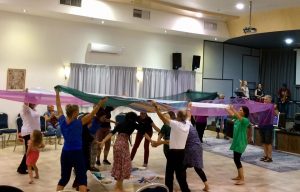 We had an excellent reception at a messianic church in Tiberias, where we participated in a worship evening and led a basic workshop. The pastor said it was a "breakthrough" for them that they will "never forget"! A heart to heart connection has started and we are excited about what may develop out of it.
Travelling around Galilee, we worshiped at key places, including Capernaun – the city of Jesus and the ruined hilltop town that many think was the 'city set on a hill' in Jesus' metaphor for the church.
After 5 days we continued on to Jerusalem, staying at Tom Hess's, House of Prayer for all Nations" on Mount of Olives. We ministered in the prayerhouse and worshiped at key sites in Jerusalem, including Zion Gate and the Garden Tomb.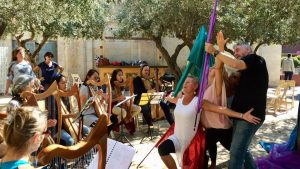 God orchestrated it that we were invited to join with a group of worshiping harpists at the City of David centre (probably near the spot where David's tent was placed!) where we prophetically entered the gates and released a flow of deep wells from the water of life. As a result of this the nearby tap turned itself on and overflowed from the basin to the staff's amazement (who ran up to put it off)!! All in all an amazing trip and hopefully more to come.
Some words/testimonies of team members:
"I had a picture of an excavated field before the trip ….during the trip I had the impression of preparing the ground through our workshop and the places of prayer and encounters we had in Israel. Ground for worship in spirit and truth; being rooted in the land with MIW.
To give encouragement…to raise the bent pipe.
I felt very comfortable in the team and enjoyed the adventure with Alex as leader. I love you all."

David:
"For me it was a really significant week, and I felt God renew my heart for the land and people of Israel. One highlight was moving/declaring truth around Galilee, another was dancing at the site of King David's palace in Jerusalem … such a connection with our spiritual heritage!"
"Worship God in spirit and in truth. All started in Israel with the Jews…spreading around the world….coming back to Israel and into a greater alignment to prepare the way for Jesus to return. How amazing and humbling it was for me to receive a glimpse of understanding of this great plan of God and join in it together with my brothers and sisters.
One of my many highlights of this trip was a worship event on a terrace in a private house. It was so crowded that people were sitting on the windowsills. Absolutely no place to dance, I thought. But God thought differently. At the end we danced full of joy in two circles, the worship leader jumped around in the inner circle. So never say there is not enough space to move, just do it!"