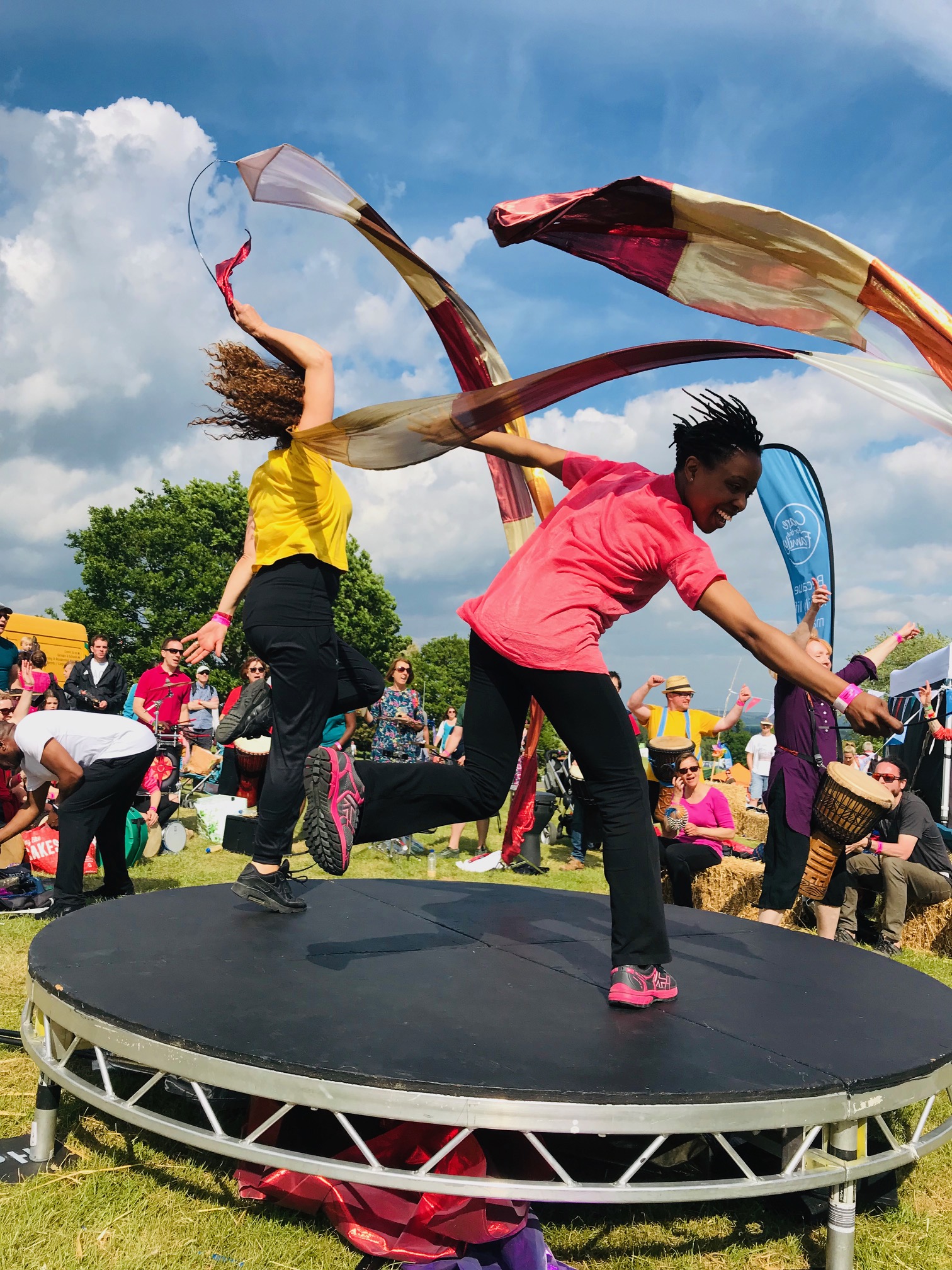 Movement In Worship and Movement in Worship Rhythm Makers had a great weekend at The Big Church Day Out at Wiston House, West Sussex.  We were worshiping in and among the people in this beautiful setting.  We had a fantastic team of drummers and movers creating so much fun, community and unity, even the food vendors were joining in – dancing along to the rhythms while cooking dumplings.
The weekend culminated in a collaboration at the All age worship session between Chip Kendall, I-Sing and MIW performing 'Jesus reigns' a song based on Big Ben's chimes and the prayer behind the melody.
It was lovely to be surrounded by so many Christian communities all coming together to worship our God and be in fellowship.