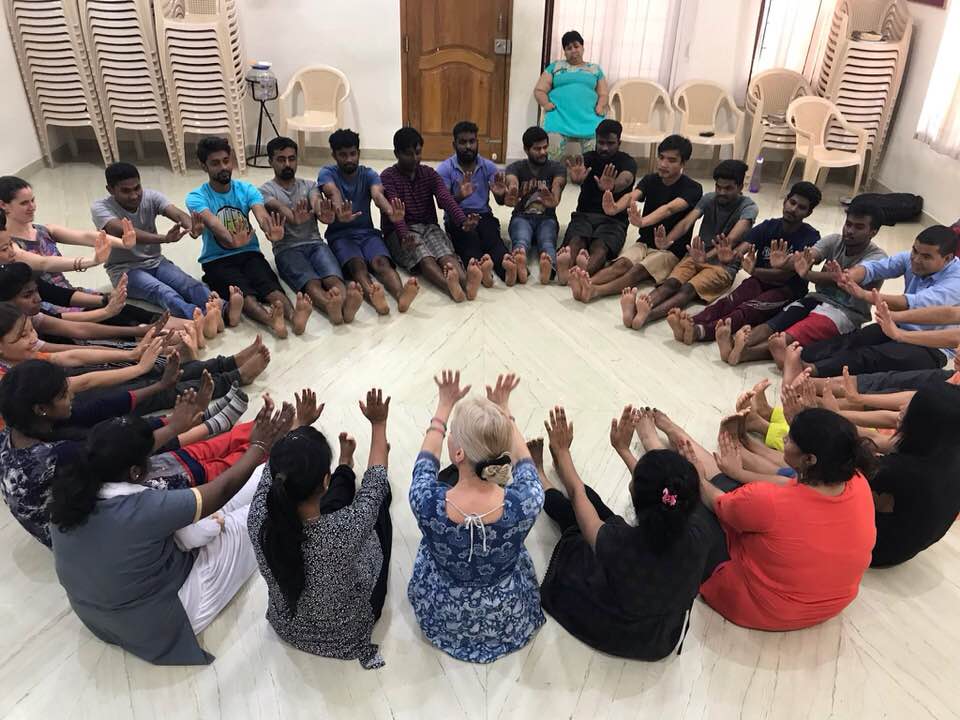 It's that time of year when we get the joy of spending time with the amazing gang at the YWAM Beach Centre in Chennai.  Andy Au and Kirsty Hallett returned for their 14th consecutive year teaching on the School of Worship supported by Susanna Harrington who brought a creative new flavour into the mix.  We had a big group of students from the School of Worship and Discipleship Training School.  It was amazing to see the transformations in each student as they uniquely broke-through joyfully and powerfully moving out their worship together.
Here's a few thoughts about the trip from Susanna's perspective:
"God taught me to be obedient to his word and join Andy and Kirsty at The Chennai Base this year. "For we are God's workmanship, created in Christ Jesus to do good works, which God prepared in advance for us to do." Eph 2 v 10
It was a joy and a privilege to work alongside them and warm up the students every morning, preparing them for the day ahead. Our time was very fruitful and the Holy Spirit touched many of them during the moving intercessions. It is always an honour to serve our amazing God overseas, making new friends and equipping the next generation of pastors in the diverse and challenging continent of India.
Thank you Kirsty and Andy, I would definitely come again!"