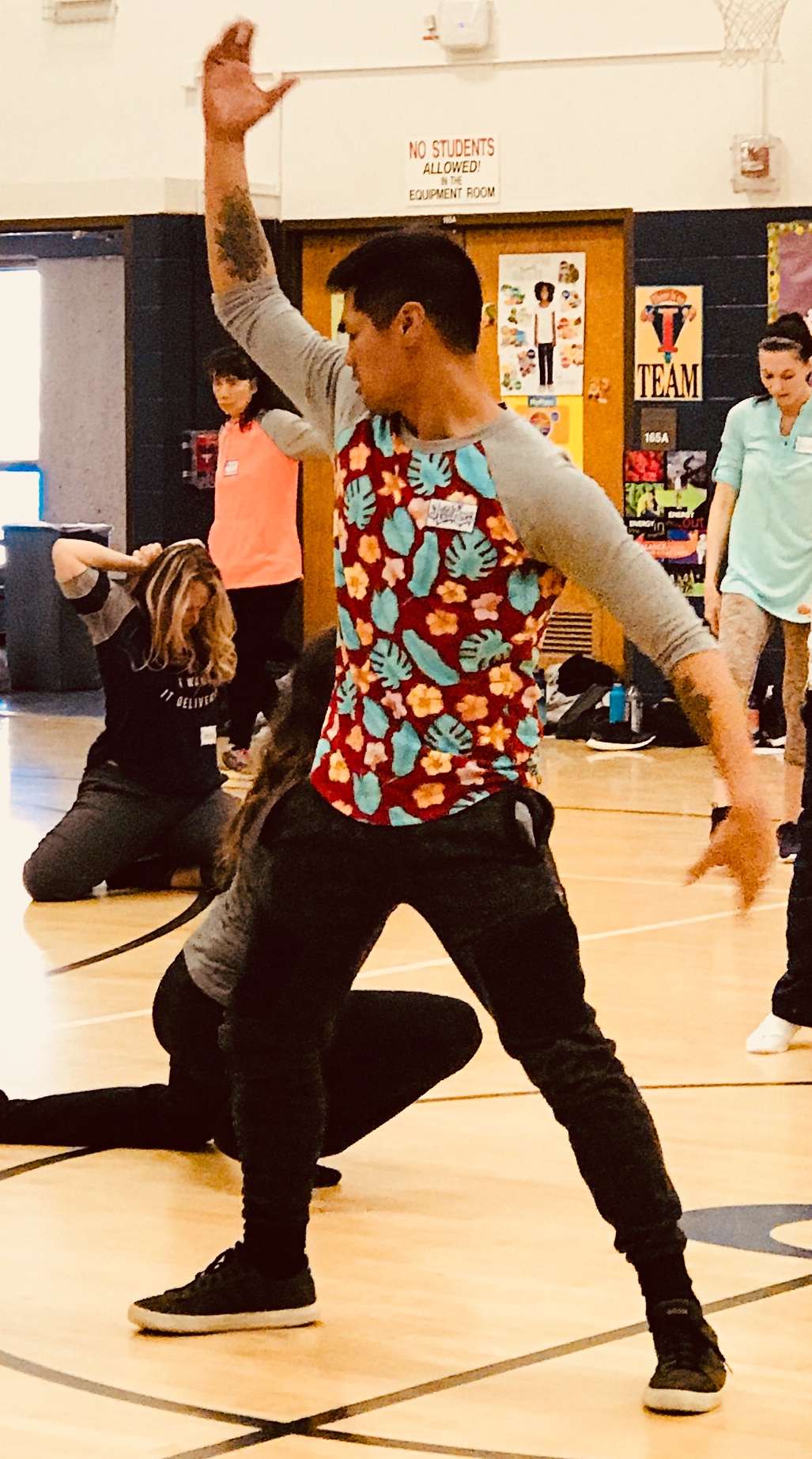 Carmella Knight reports on our recent trip to Colorado, USA.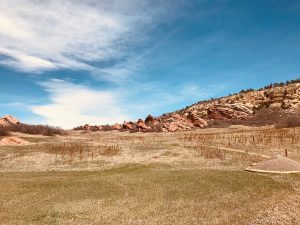 Following our first week ministering and connecting with people in Louisiana and Mississippi, we flew to Denver Colorado where we were greeted with open arms by Rebekah and Daniel, two of our hosts for the weekend.  I was especially looking forward to this part of the USA trip as I had never been to Colorado before and it was a great opportunity to reconnect and catch up with Rebekah and her husband Jesse who I had studied with at Bethel during my 2nd Year in California.
On the first night we were blessed with an evening of fellowship and food with the dance community from Bridgeway Church. It was a delight hearing everyone's personal journeys in movement and dance and being able to share a little more of our stories.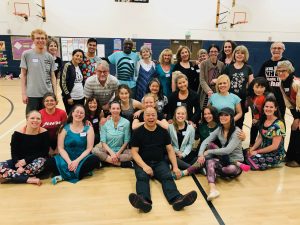 On Saturday we held a Creative Movement & Imagination conference at one of the local academies, where people from all over Colorado attended from various churches, with different levels of experience. It was great to combine two workshops together as they complimented each other brilliantly.  People began to explore their individual and unique movement vocabulary, at the same time as moving through their imagination in Christ. This enabled the interpretation of scripture through visualisation and creative movement, in a way that was fun, freeing and full of life!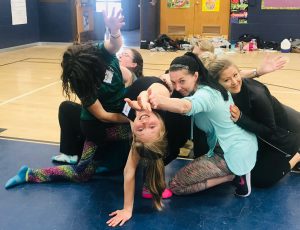 One of my favourite exercises to participate in and observe was travelling into the throne room of grace, by moving out our everyday actions and routines from earth to heaven, and heaven to earth. We got to imagine God's glory and grace coming into every area of our lives as we moved out our prayers, raising our level of expectation that Jesus loves to show up when we partner with him in his throne room! It was a very powerful exercise and there was a tangible presence of God in the gymnasium.
There was such a joy and child-like faith amongst all who attended the workshop; it was as though the Father was delighting in his children as they played, went deeper and received revelation in his word! It felt as though a huge canvas of colour and prayer was being placed over Denver, as we used our imagination, creativity and the word of God to pray and move together.
'For in him we live and move and have our being.' -Acts 17:28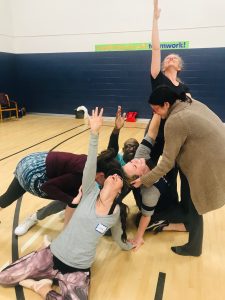 On Sunday morning, we went to Bridgeway Church to dance in worship with Lynea and her team.  We started with a time of prayer with the intercessors, where the presence of Holy Spirit and the fire of God was so thick in the room – we felt truly welcomed, blessed and covered by these amazing prayer warriors.  It was a joy to move together with the Bridgeway team and release the colours and rhythms of heaven in worship.  At one point a prophetic word was released, and the pastor welcomed the whole church to walk under the large flags and move together as a congregation. It was a sight to behold, with every person, young and old flocking together as one in the body of Christ.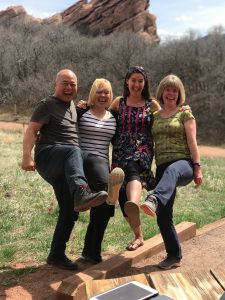 As Andy and Kirsty shared their testimony of how God had moved them into the journey of movement and dance, it opened up great conversations for people to really think about worshiping with the whole of who they are, in mind-body-strength. Lots of people came to talk to us at the end of the service which was encouraging.
It was an amazing time, both during the Creative and Imagination conference and Sunday morning service, but also getting to know our hosts and families. It felt as though there was a strong connection with people we met and a privilege to be on the team. I am already looking forward to returning! Thank you everyone for making this such an enjoyable and faith-filled trip.