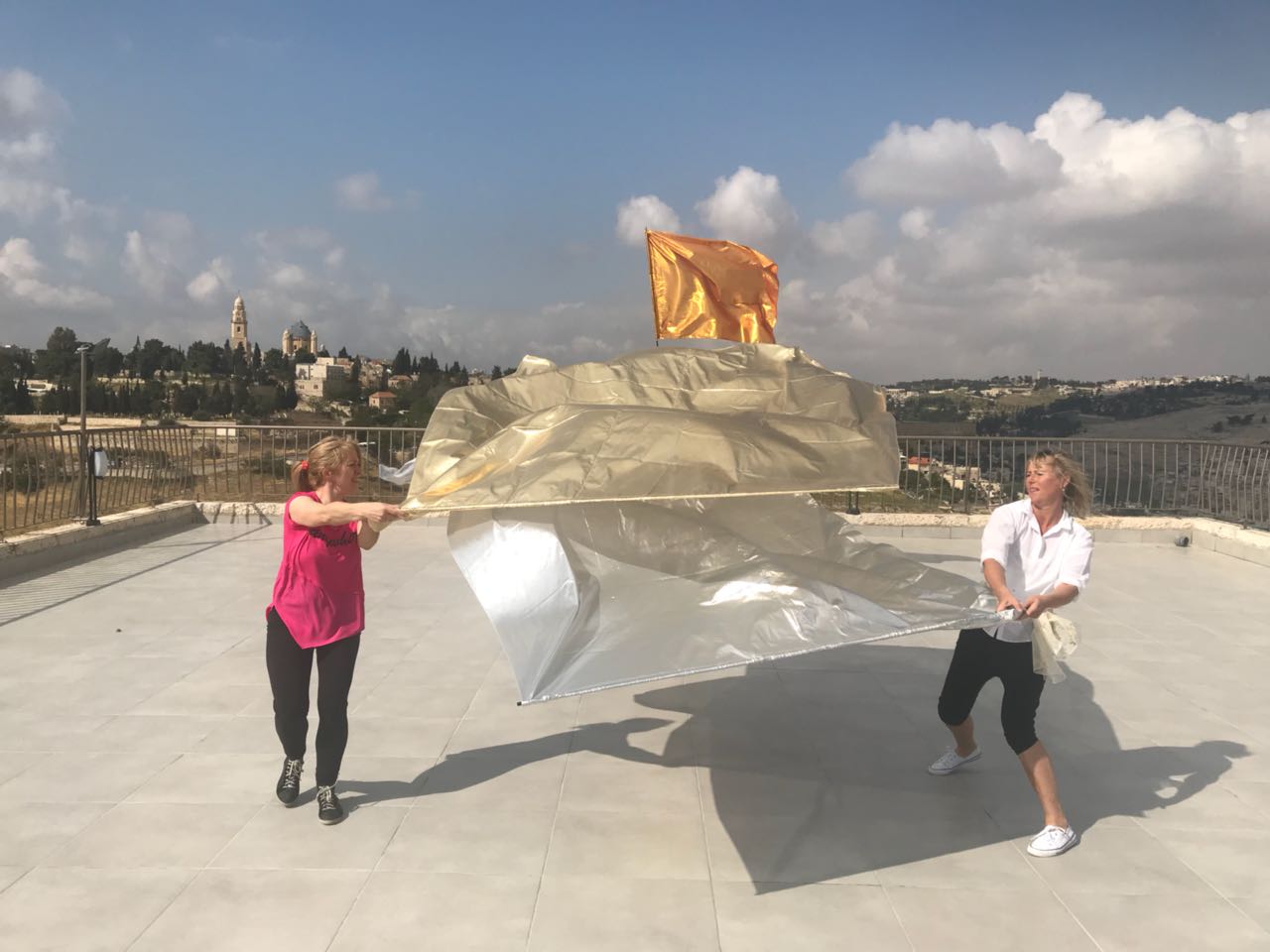 In April a little gang of key MIW people gathered in Jerusalem – Alex Agbor
who oversees MIW in Germany, Gosia Reichenecker who co-leads the Berlin MIW
Base and Karin Steiner who is pioneering with MIW in Austria.  God
orchestrated their time there in a special way.  They gave a short taster of
MIW movement in prayer in a prayer house and were able to minster
prophetically.  Here's a photo of them worshiping on the rooftop of a
worship house in Jerusalem.  We're believing that this is just the beginning
of this connection to Israel.