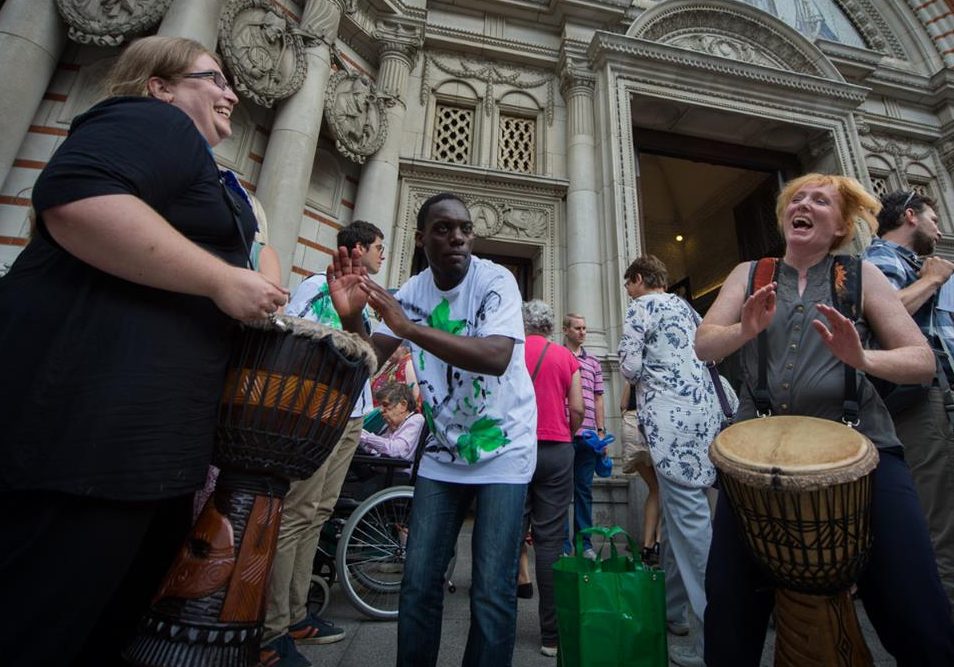 The Watford and Colchester bases of Movement in Worship ran a combined workshop "Movement and Rhythm" on 7th March.
22 people showed up for the workshop including some new faces and some we have seen before.
After a short section on the biblical basis of using creativity in worship, and a warm-up, we divided the group into two: half of the group did drumming and the other half learned about creative movement. Then we brought the two groups together again for a time of worship, putting into practice the elements learned. The groups swapped over in the afternoon so that everyone had a chance to do both movement and rhythm.
For many, this was a first exploration of using different forms of creative expression to enhance their worship. Some were hesitant to start with, but stretched themselves a bit and learned new things.
Many said how much they enjoyed it. One lady spoke of becoming "un-bound" through the workshop. Another said "God moved among us in gentleness and healing."