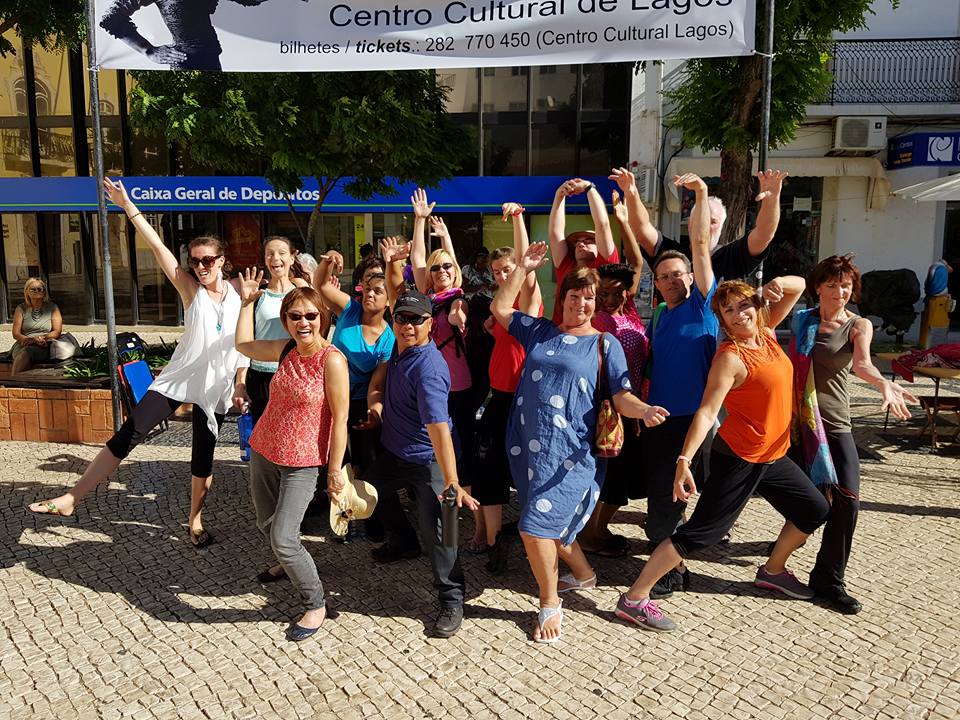 MIW Mission Trip to Portugal
"The richness of relationships and meeting new and wonderful people who joined in and danced with us, drummed with us, and laughed with us… will be forever imprinted on my heart." – team member's feedback
MIW Missions took an international team of 16 dancers and Rhythm Makers to Lagos, Portugal at the beginning of September. With dancing and drumming, the team ministered on the streets in the Old Town and partnered with Oasis Christian Fellowship Church. God touched many people and there were lots of conversations about worship and our faith with people in Lagos. God released blessings of love, light, colour, healing, JOY, peace… and much more!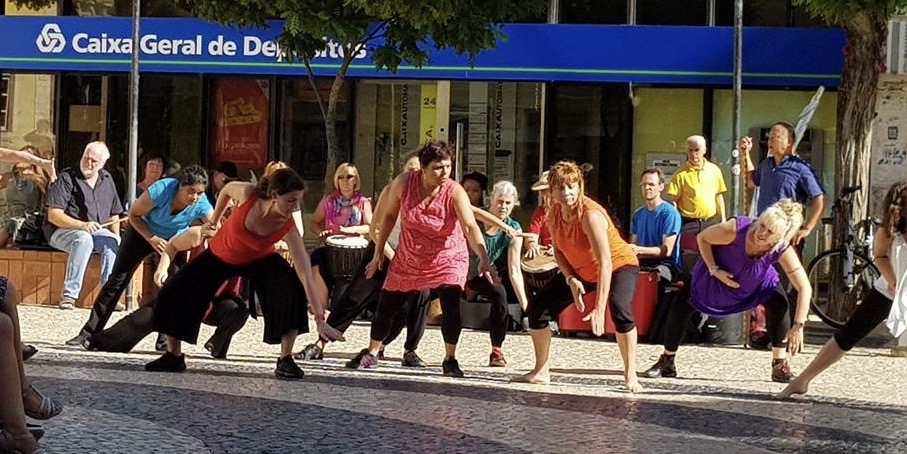 On the first day, we were joined unexpectedly by a Christian Brazilian choir who followed our first outreach in the square. The timing was incredible as neither group knew the other was going to be there. Our team prayed a blessing over the choir and 'passed the baton' as they prepared to sing.  After chatting to the team and praying with them, they offered to return at 8pm and sing whilst we danced and drummed! A powerful time of partnering together, and a definite theme of the mission… several musicians in the square asked if they could join in with us and play as we danced and drummed!
Divine Appointments!
A 3 year old boy came and danced with Andy as he moved, copying exactly what he was doing with ease and engaging in worship. This little boy was touched powerfully and God used him to bring in the presence of worship and draw people in the square. There were many children who interacted with us, showing up every day to join in, say hello and ask questions!
Throughout the week there was a man on a leather jewelry stall next to us called Albino. Every day different people talked to him and sowed seeds in conversation. Several of the team shared about Jesus and prayed for him.  He thanked us for 'the atmosphere' we brought. On the last day Albino was asked if he wanted to have a relationship with Jesus and ask God into his life… and he said YES!!
With every smile and word of encouragement the team brought, God's presence was in the heart of conversation.  It was wonderful to lift up praise and worship in the centre of Lagos and at OASIS Christian Fellowship. MIW partnered with OASIS Church in 2014 for Europe Ablaze, and they were encouraged and thankful that we came back this year to bless their community.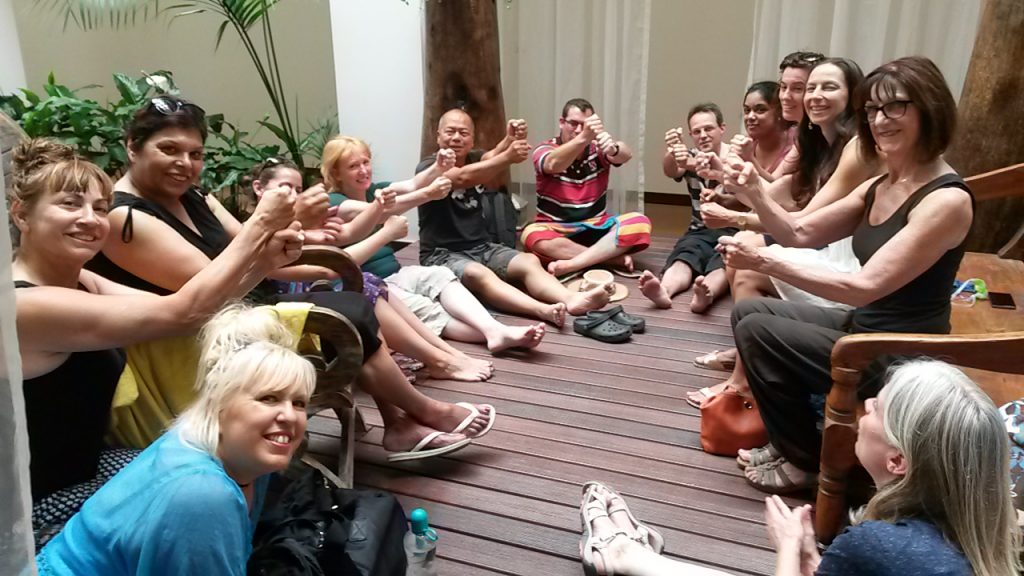 We hope this is the start of many MIW Missions to come! We look forward to planning for missions in 2018.