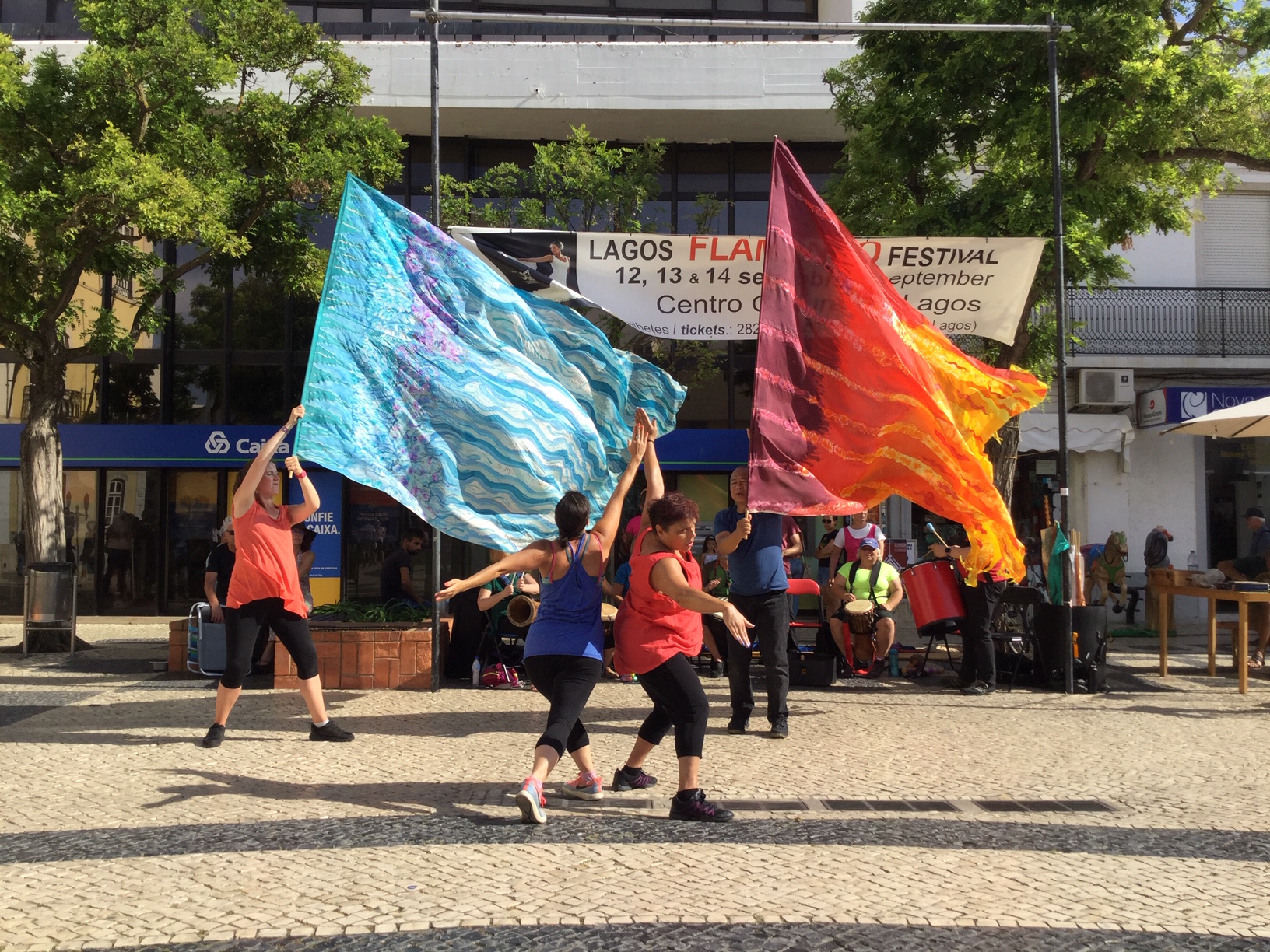 This September was our 4th time in Lagos Portugal, and our 3rd official MIW mission trip.  We had a wonderful time connecting with old and new friends both on the streets and at OASIS Christian Fellowship. It was a joy to go out in the main square at 4pm and 8pm each day.  As a team of 15 people from around the UK, we worshipped in our unique way with rhythm and movement, declaring God's promises and interceding for the region.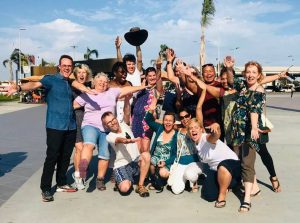 People were impacted by the presence of God and the way our team united together on the streets. We were blessed this year with a full team of drummers on percussion, including more men on the overall team! This added strength and power to the rhythm and movement, particularly when the men moved together.
One of the highlights was when we danced the Madam Butterfly using red material.  Some of the people watching commented on the spiritual nature of what we were doing, and felt both peace and love.  This was encouraging to hear as it opened the doors to meaningful conversations and an explanation of our faith and what were doing.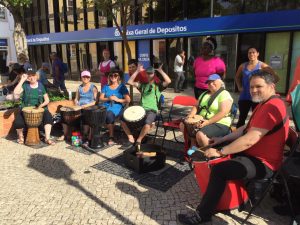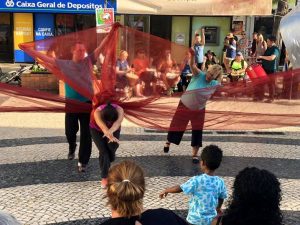 We have coined the phrase 'Missioliday' for this time in Portugal, as it has been significant to be both on mission and enjoy a holiday together, like family. We have received feedback that our MIW fellowship on these trips continually strengthens relationships, and creates a feeling of belonging. During our mornings, we enjoyed visiting the beaches, exploring the town and taking time together to pray and share testimonies.
"The missioliday was absolutely amazing.  We had people dancing and performing with us in the square.  We had beautiful times of worship. People were reached. One man gave his life to Jesus at the service. Weather was wonderful. Everyone was totally blessed… Hallelujah!"  
Bryan – Team member
Thank-you for your continued prayer for where God leads us on mission next year!