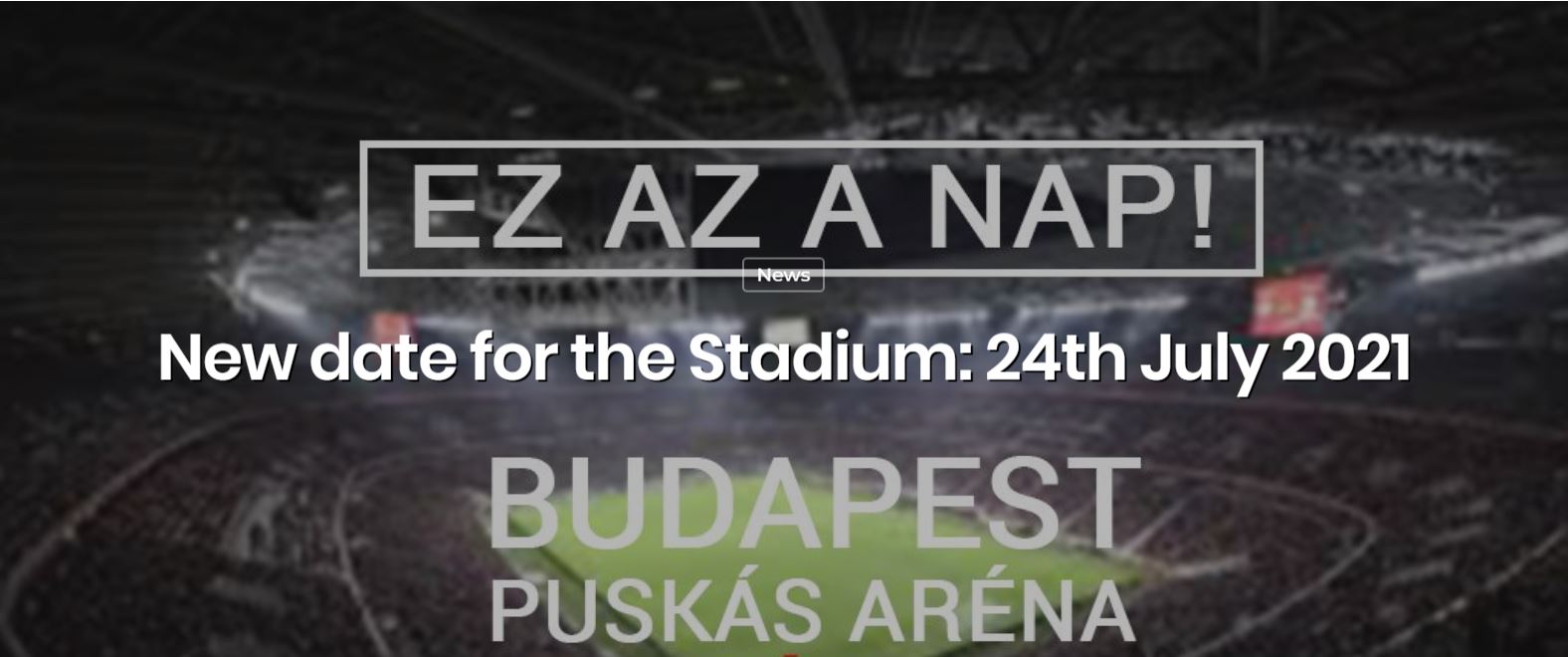 We wanted to let you know that the Budapest Stadium event 'This is the Day' that we have been invited to be a part of in July 2020 has been postponed.  The stadium worship event was due to take place on July 18th 2020, but in light of the COVID-19 outbreak the organisers have postponed until July 24th 2021.  However they will be streaming an online event on the original date.  For more information read below:
ANNOUNCEMENT:
– July 18th, 2020: Online stream from the Stadium
– July 24th, 2021: New date for the event
– Already purchased tickets are valid for the new date!
"First of all, we would like to thank you for the many encouragement and feedback we have received from you over the years. In this special situation, we would like to inform you about the next period. Due to the restrictions caused by the corona virus, we cannot hold the event at the Puskás Arena on the planned date, July 18, 2020.
The new date is July 24, 2021.
Tickets already bought will be valid next year as well!
Although we can't physically gather at the Puskás Arena this year, we will be holding the event online. We plan to celebrate the whole afternoon with domestic and foreign performers.
God's goodness is unique because it can bring out good from bad things. This is also our expectation in this worldwide situation. Please carry in prayer the period before us, because This is the day! for you!"