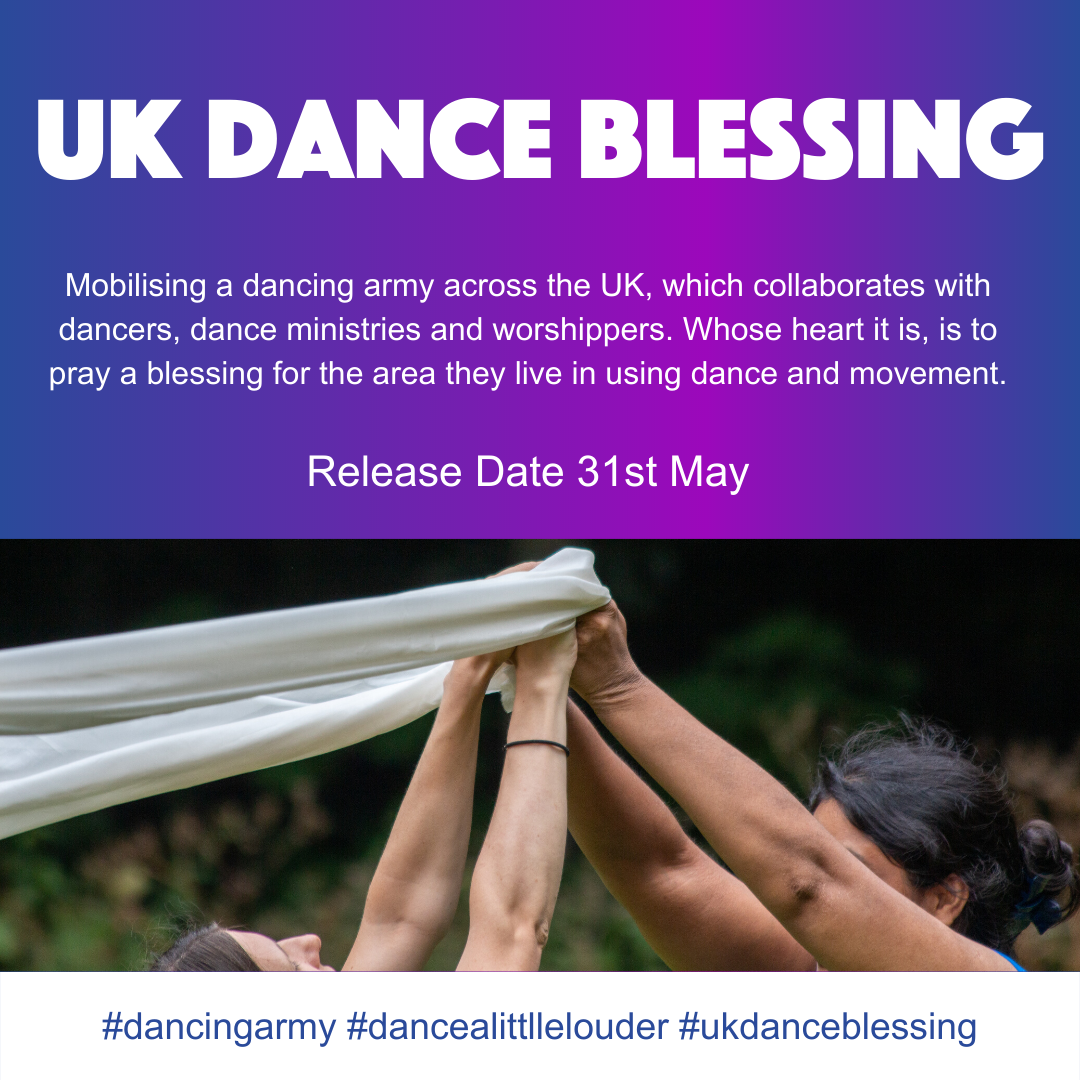 Our MIW Birmingham Base were inspired by Tim Hughes' UK Blessing – a recent collaboration video of lots of different churches singing Elevation worship: Kari Jobe and Cody Carne's 'The Blessing'.  The base along with UC Grace want to continue blessing this nation but through movement.
They have asked movers to video themselves worshiping to this song and are going to compile the clips together and then share it with the nation on Sunday 31st May 2020.
We have received an amazing response, with over 200 video submissions – all those areas that were prayed over as you moved and danced the blessing, such intercession.
Watch this space as we create something for you all to share the impact that movement and dance can have on those that watch it. Please continue to pray for us as we bring it all together.
Please feel free to share the video when it is released on Sunday 31st May.