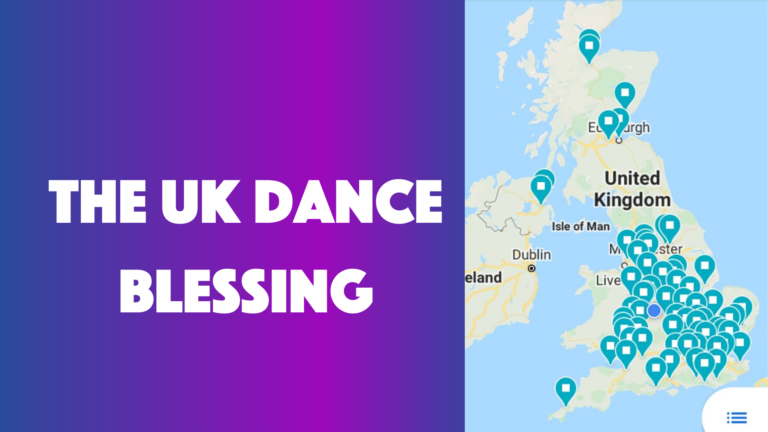 The UK Dance Blessing video will premiere at 8pm on Friday 5th June 2020 on Youtube. Below you will find all the information you need to download and read the accompanying ebook of testimonies and the link ready for Friday evening when the YouTube video of the UK Dance Blessing will be released. A YouTube premiere allows us to watch it together, to discuss the video, share comments and answer any questions.
If you aren't able to join us to view it at 8pm on Friday night, then the same link will take you to the video and you will be able to view it anytime after 8pm Friday.
Please share the video and ebook with friends and families. The people involved in the project have prayed a blessing over our nation. You can read how God has impacted them and the people around them in the ebook. Now the video and ebook are being sent out to bless others, hopefully both Christians and Non – Christians. We are trusting that God has a plan for it and knows the impact the next stage of this project will make on the UK and beyond.
The video can be viewed from 8pm on Friday 5th June 2020 at:- https://youtu.be/Wif5TUr5xdw
The ebook can be downloaded from:- https://ucgrace.co.uk/Blog/the-uk-dance-blessing-is-released/