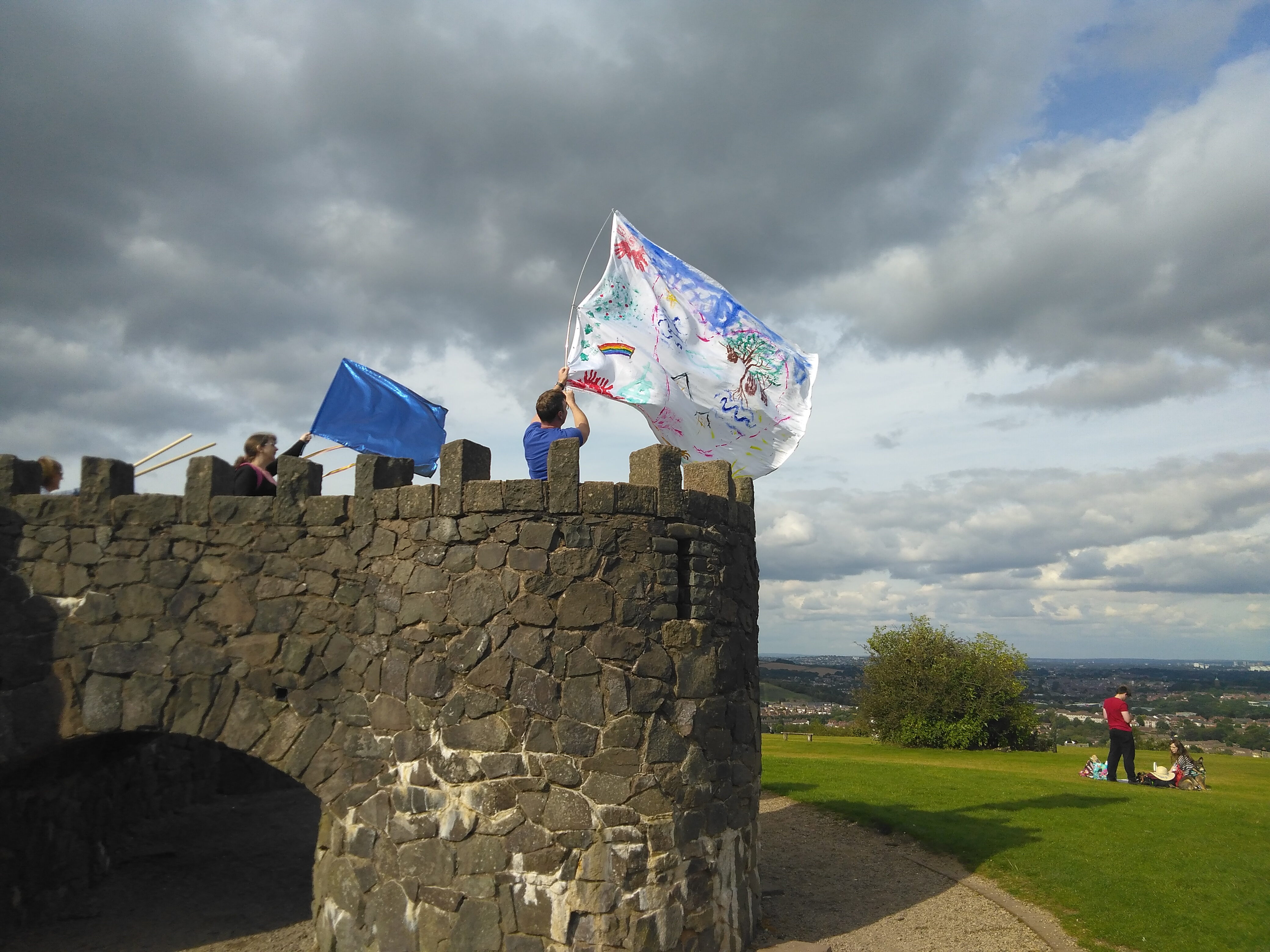 The Birmingham base had their first in person base gathering since January 2020 at the weekend.
We woke up our bodies with the God Salute.
Drew taught about staffs and we then moved with staffs. Kate taught used flocking to pray for the peace and prosperity of the region. Egg shakers were added in for the prosperity of the region. We then made shapes and amen-ed them as we prayed specifically for Coventry city of culture and for Birmingham 2022.
We then culminated in painting all that we'd prayed on a banner and marched it up to the beacon where we could look across Birmingham (we could even pick out the QE hospital!).