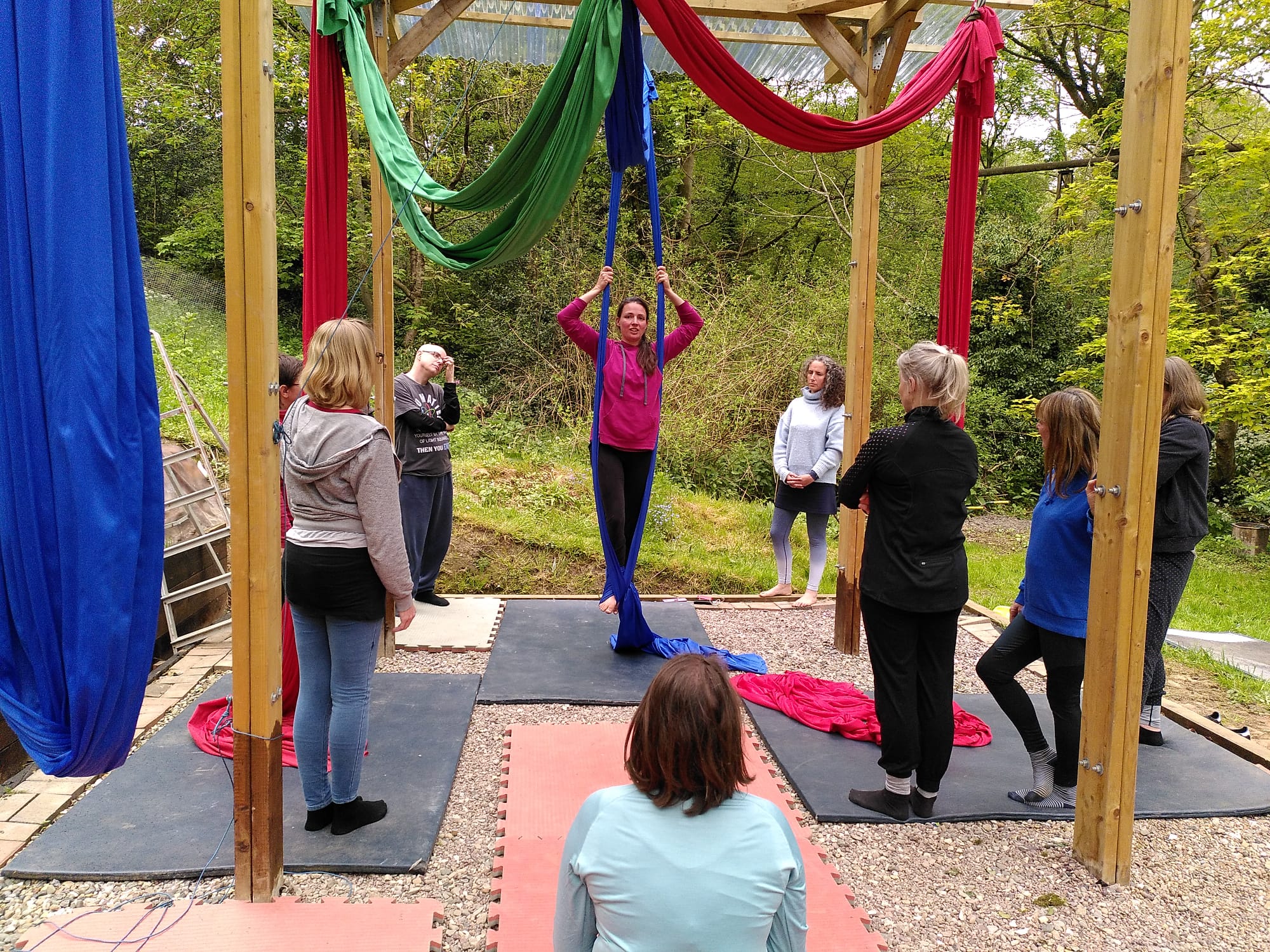 A very special weekend was had at our first physical wellbeing retreat 'Born to Soar'.
It took place in Cheshire in the beautiful valley garden of Licensed Teacher and Circus Performer; Naomi.
With birdsong as our backdrop and flight as our aim we had an awesome and powerful time of exploring, playing, flying, hula hooping, chatting, eating and worshipping our Creator Father.
Naomi taught and inspired us to move and worship using the aerial hammocks and silks.  It is something special to be 'held', supported and suspended by the silks. There was a real sense of achievement and refreshing throughout the group… here are some of the words from the participants to sum up the weekend:
"INSPIRING, HEALING, PIONEERING"
"FULFILLING"
"RELAXING"
"FLIGHT, JOY, BRAVERY"
"UPLIFTING, HOPE, FREINDSHIP"
"REFRESHING, NURTURE, FRIENDSHIP"
Check out some the amazing photos, shapes and smiles….