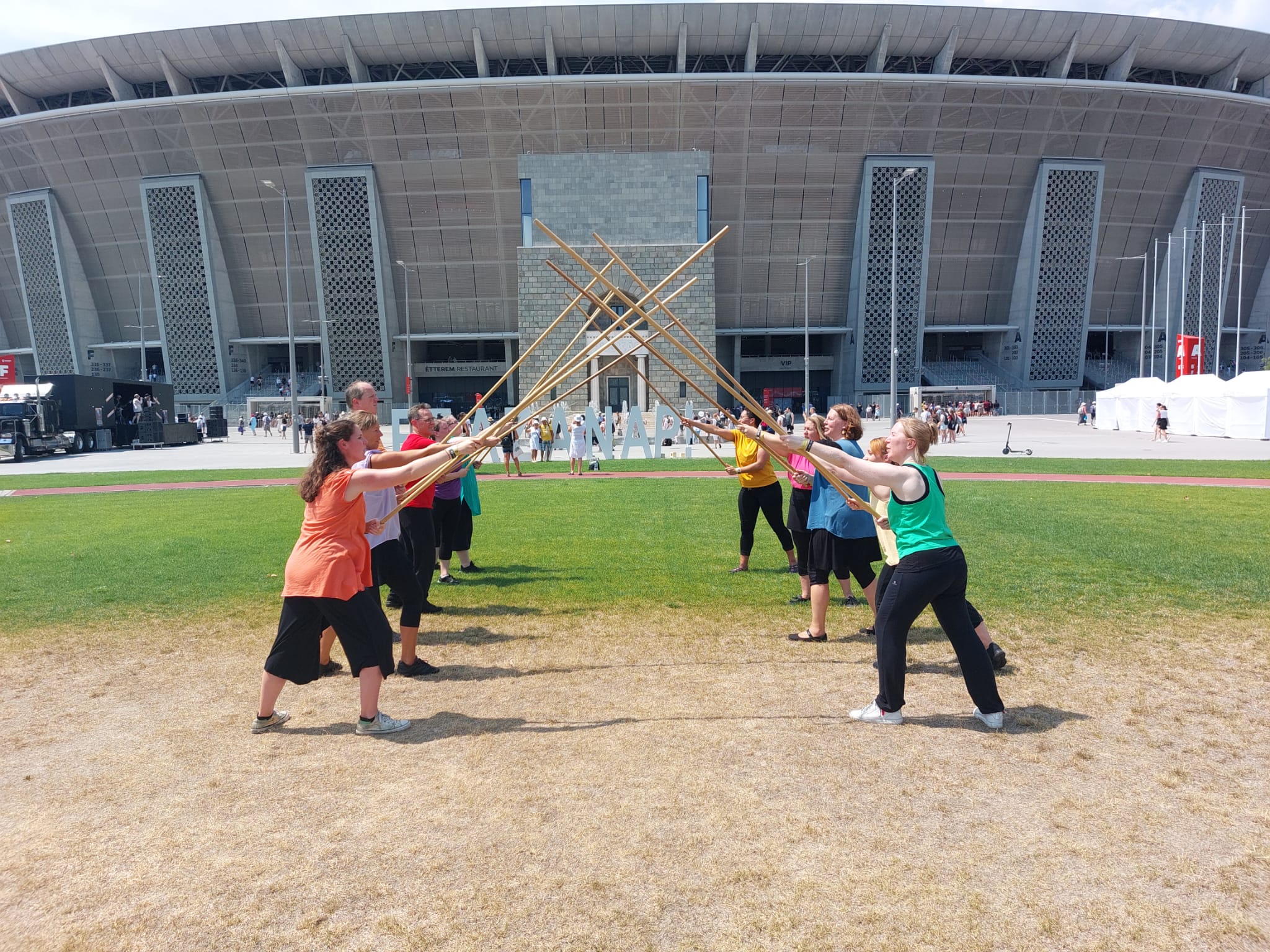 There is something special when God's people gather together in large numbers to worship together. We brought a team of 16 people from 9 nations (Austria, England, Germany, Hungary, Italy, Poland, Scotland, Slovakia and Wales) to take part in a worship event at the Puskâs Stadium in Budapest "Ez Az A Nap" – Hungarian for "This is the Day". Together we raised banners, moved with staffs, and danced on the stage and among the crowd of 40,000 worshippers. It was such a privilege to be part of this historic gathering which the organisers have been working towards for 22 years.
At the start of the event, we welcomed people to the stadium with praise. We spent some time prophetically opening the gates of worship, standing on the grass between the sports arena (where previous "Ez Az A Nap" worship events have taken place) and the football stadium (this event), and moving with colourful flags near a band who were playing familiar Christian songs in Hungarian.
We were invited by British artists Noel Richards and Martin Smith to bring some colour and action to the songs they sang. 
The organisers of the event recognised that what we brought was powerful and effective. We are excited for the future in Eastern Europe, and look forward to seeing what the Lord will do.