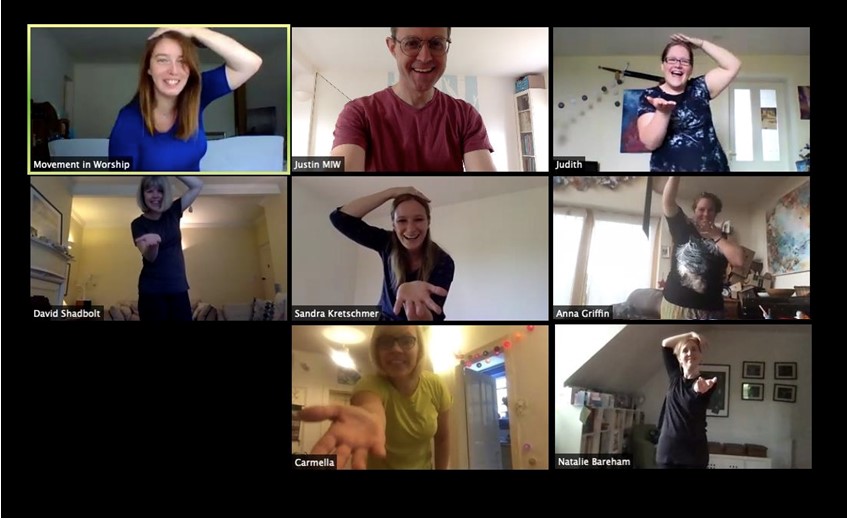 Many of our usual Movement In Worship activities, travels, events and courses haven't been able to happen due to COVID and the ongoing lockdown restrictions. One of the things that we are pleased to have successfully pioneered during these times are our online workshops.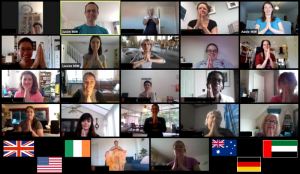 We have run 6 interactive online movement workshops reaching 74 participants from across the globe.  It been amazing to see new and old faces from Australia, United States of America, UAE, Germany, Austria, Canada, South Korea, Ireland and all over the UK.  Connecting with like minded movers that we would otherwise be unable too.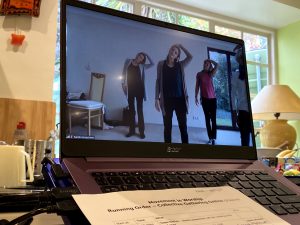 Taking movement teaching online is obviously not the easiest but with a great team pioneering new exercises and adapting our core teaching to translate across the screen- while still keeping the essence of who we are has been a challenge worth the time and effort!
During the workshops we created safe space for participants to explore their own unique movements, respond to the Holy Spirit, have freedom to worship and connect with this family.
We limit our workshops to 20 people so you get the best interactive experience and because of this we have had a number of our workshops oversubscribed and have added additional dates and waiting lists.
It is such a blessing to be apart of these sessions and see how God moves despite us being apart and online, to share our passion and God's heart across the world and see people feel like they belong and are released into more freedom.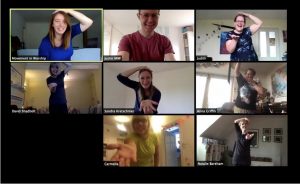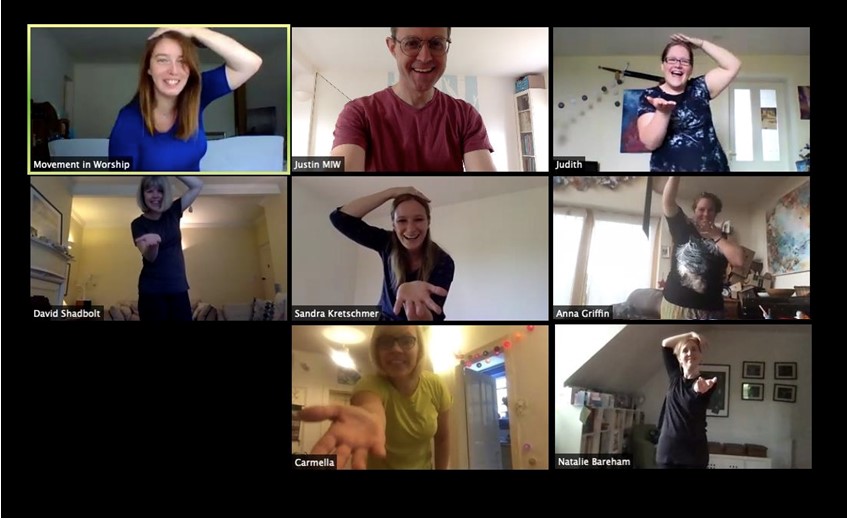 Movement in Worship's ethos is for team teaching and this has been vital in the success of these online workshops.  It is a privilege to teach along side and support one another with teachers working together across the United Kingdom often for the first time.
Click here if you would like to find out more about our next online workshops…
"Most of the time I had a smile on my face, a big smile in my heart, because I was so happy to be connected with other worshippers, other movers. From all around the world, what a wonderful opportunity and what a blessing it was and is.
I loved the idea of an online workshop and was curious on how this will be. It was a wonderful time, finally being able to worship together. Although I was alone in the room, I knew and could feel that there are other people praying, moving at the same time to the same music, so this made it a special experience. Of course moving together as a group is quite difficult in this setting, but coming before God alone in my room and at the same time being part of something bigger – a masterpiece of individual masterpieces – is really encouraging. He made a way.

Thank you for preparing this time and creating a safe space on screen. I value your input and your way of teaching and leading very much. Also thank you for sharing testimonies and the fun :-)"                                                                                                           Thandi, June 2020