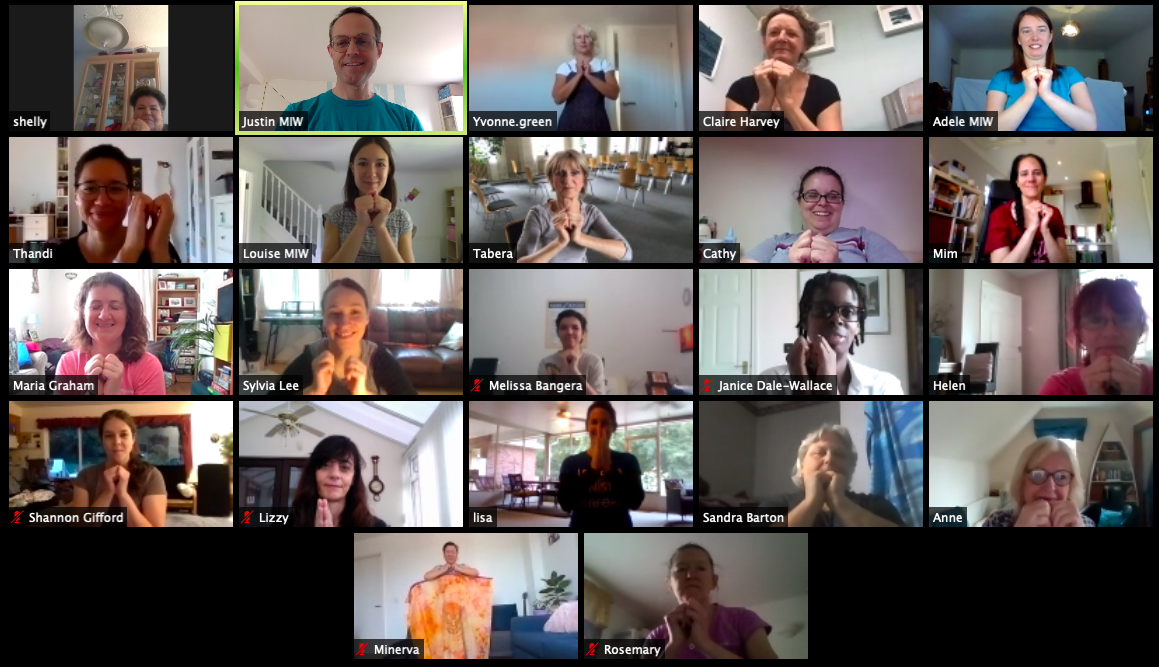 Last Saturday we ran our first (pilot) Creative Movement Workshop online via Zoom.
The course was fully booked within 3 days and we had 21 participants join us from both ends of the earth! We had people from USA, Germany, UK, UAE and Australia! Some really valued reconnecting, while others it was their first time at a MIW workshop (like Maria below).
We had an amazing time learning and worshiping together.  It was such a blessing to see all these people coming together, meeting with the Holy spirit and using their uniqueness to worship God with all of who they are.
We will be running more online workshops – check out our event page for more details.
"I loved the workshop this morning- thank you so much for serving us in putting it altogether!
You all worked beautifully together, and brought us really helpful teaching in terms of the Biblical basis of dance and then practically helping us to gain confidence and build skills.
It was fabulous to use the movement as a foundation for worshipping God in our own, unique and special way- thank you so much!
I felt released into more freedom and confidence to move and express my worship to God as a beautiful gift to him!  Thank you for using your unique gifts to serve and encourage us as we use our whole bodies to express our worship to our Father! " Maria