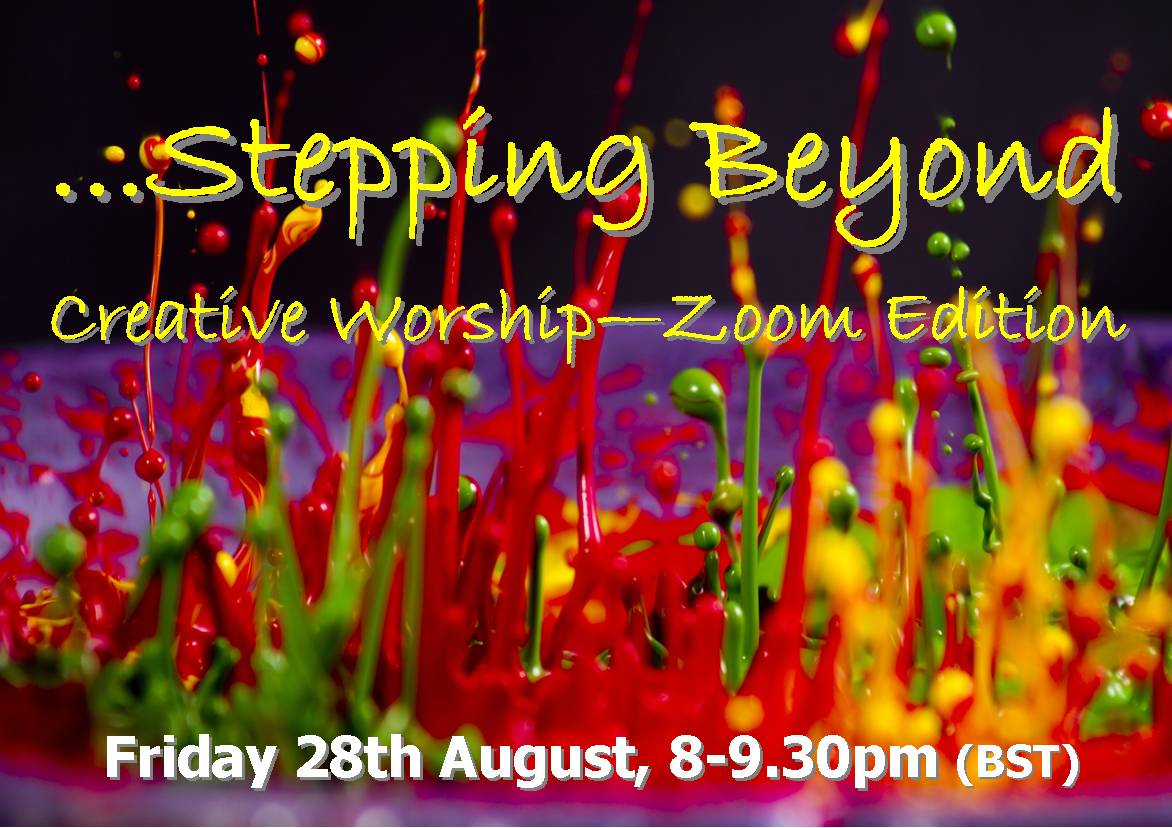 "It was like finding a lake in the desert and jumping in.  Brilliantly refreshing"
On Friday 28th August we hosted a creative worship evening online … Stepping Beyond: Zoom Edition.  We had 75 attendees from across the globe; England, Scotland, Wales, Germany, Austria, UAE and South Carolina gathered together to worship and connect.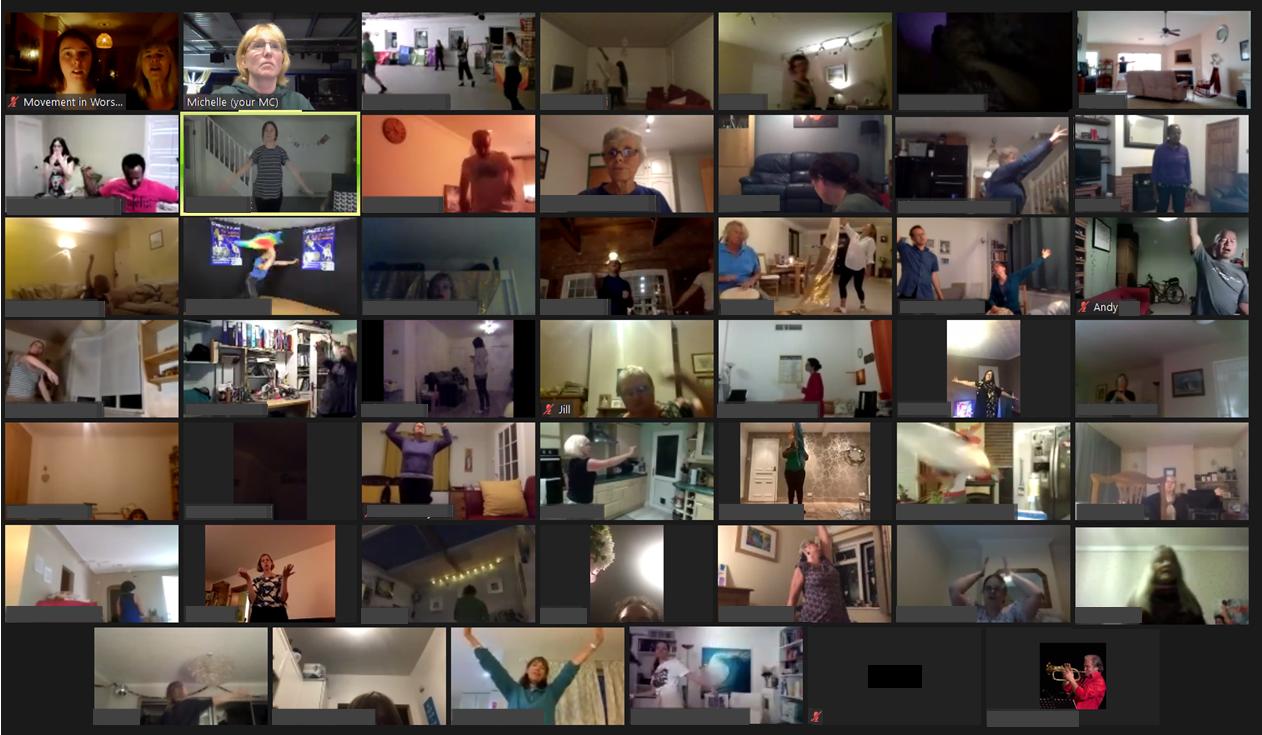 All of us being able to worship as one family, in one Spirit, unto One Father, through His Son Jesus who completes us.
It was such a blessing and a privilege to host this worship evening – we had such an incredible time with you and the presence of God was strong.  Watching everyone move as one during the 'Flocking' was so powerful and emotive and I personally loved how the 'Lights out' section helped us to loose our inhibitions and become undignified- jumping, spinning and swinging lights and light-sabres!   We hope God enjoyed the show.

Another thing that stood out was the connections- we opened break out room at the end for people to chat and no one wanted to leave! It was lovely to chat and share this experience with you.
If you missed out – don't worry we are looking to host more evenings like this and hope to include more creative responses with art and word.  If you have any ideas please do let us know.
We are of course reviewing the security issues and will put stricter measures in place to ensure no further unwanted intrusions.