Date/Time
10 November 2018
10:00 am - 4:30 pm
Location
YWAM Harpenden
The Oval
Harpenden
AL5 4BX
Intercessory Movement – St Albans, UK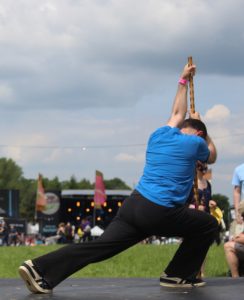 This workshop explores the role that movement and physical expression has in prayer and intercession.
We will provide a biblical foundation for the use of physical movement and action to express prayers and intercession, drawing on the inspiration of Moses, the prophets and Jesus. Building on this, we develop each participant's unique way of moving, in order to develop expression of prayers through physical action and symbolic expression. A variety of practical exercises are used to facilitate prayer and intercessory movement. This workshop is always a powerful and meaningful time of prayer through movement, This workshop is intended for adults, but would also be suitable for older teenagers.
When: Saturday 10th October 2018 – 10am to 4:30pm
Where: City Church, Unity Works, Lyon Way St. Albans AL4 0LB
Cost: £20 per person, pay on the door. Please bring lunch.
Drinks will be provided. Please bring a packed lunch. Wear trainers and clothes in which you can move comfortably.
Please email watford@miw.org.uk to book.