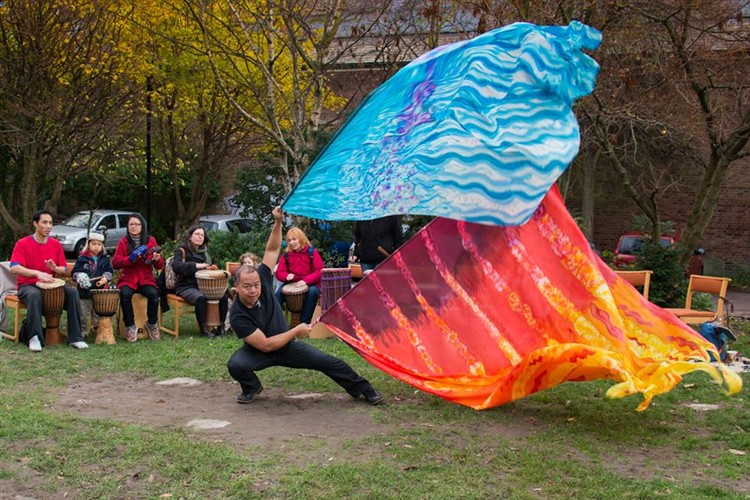 We see journeying with God as a continuous flow with two main directions which are intrinsically linked: "Worship – breathing in" coming into Gods presence and "Mission – breathing out" taking Gods love and presence out the world.
This taster workshop explores developing a spontaneous, creative movement dynamic within worship that can be taken outside in mission.  It seeks to increase sensitivity to the Holy Spirit to and to others.
This is a great taster course for someone considering coming on one of our annual 'Essence: School of Worship & Mission' courses.