Biblical Prayers in Movement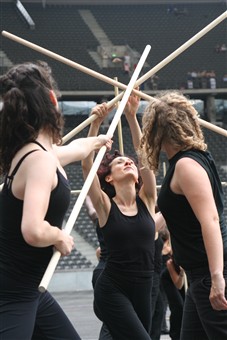 This is the Movement in Worship foundation course, it is suitable for all including beginners.
The uniqueness in which you have been created is a gift that you can give back to God in your worship.
This workshop is designed to explore body movement to its fullest potential. It aims to enable you to break out of the movement stereotypes that so often depict Christian dance.
Exercises enable you to discover and develop your Unique Movement Vocabulary. This is then developed using Dynamic Mass Sculpture to see a corporate expression emerge. DMS facilitates groups of people to move creatively together, demonstrating the unity we have in Christ. This often develops into intercessory and prophetic movement.