Map Unavailable
Date/Time
05 February 2021
7:30 pm - 9:30 pm
…Stepping Beyond – Zoom Edition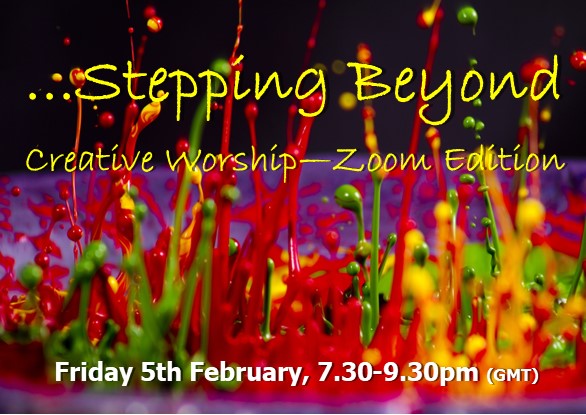 Come and join us in this online evening of movement, creativity and worship.  This is an opportunity to connect from across the globe with other like-minded worshipers, have the freedom to dance, pray, draw and see how the Holy Spirit moves.
There will be times for quiet, times for exuberance and times to share with an awesome worship playlist in this partly facilitated worship time.  Like last time ,there will also be opportunities for responding to worship in art, so please come prepared with your art materials if you would like to join in.
Friday 5th August 2020 at 7.30pm-9.30pm (London GMT)
Registration and fellowship from 7.30pm-8pm.
Zoom Meeting ID: 883 8458 0653
https://us02web.zoom.us/j/88384580653
This event is free of charge.