Map Unavailable
Date/Time
06 April 2019
9:00 am - 5:00 pm
Creative Movement, Imagination & Movement Workshops – Denver (Colorado), USA
Come together with the body of Christ in Denver to explore what God says about the importance and power of worship and movement in His Kingdom. We will be hosting an all day workshop event with Movement in Worship from the UK with the purpose of training local dancers from all church and dance backgrounds in ideas around dance and movement in the church. Our desire is to equip the body of Christ in the Denver regional area with knowledge and practice in worship movement and to build connection between the various dance movements in the region. The chosen pair of workshops are aimed to equip and expose dancers of all levels to Biblical ideas around incorporating dance into worship. The instructors will encourage us to explore creativity and new ideas in our worship, and we'll have opportunity to connect with others in the region to build unity in the body of Christ.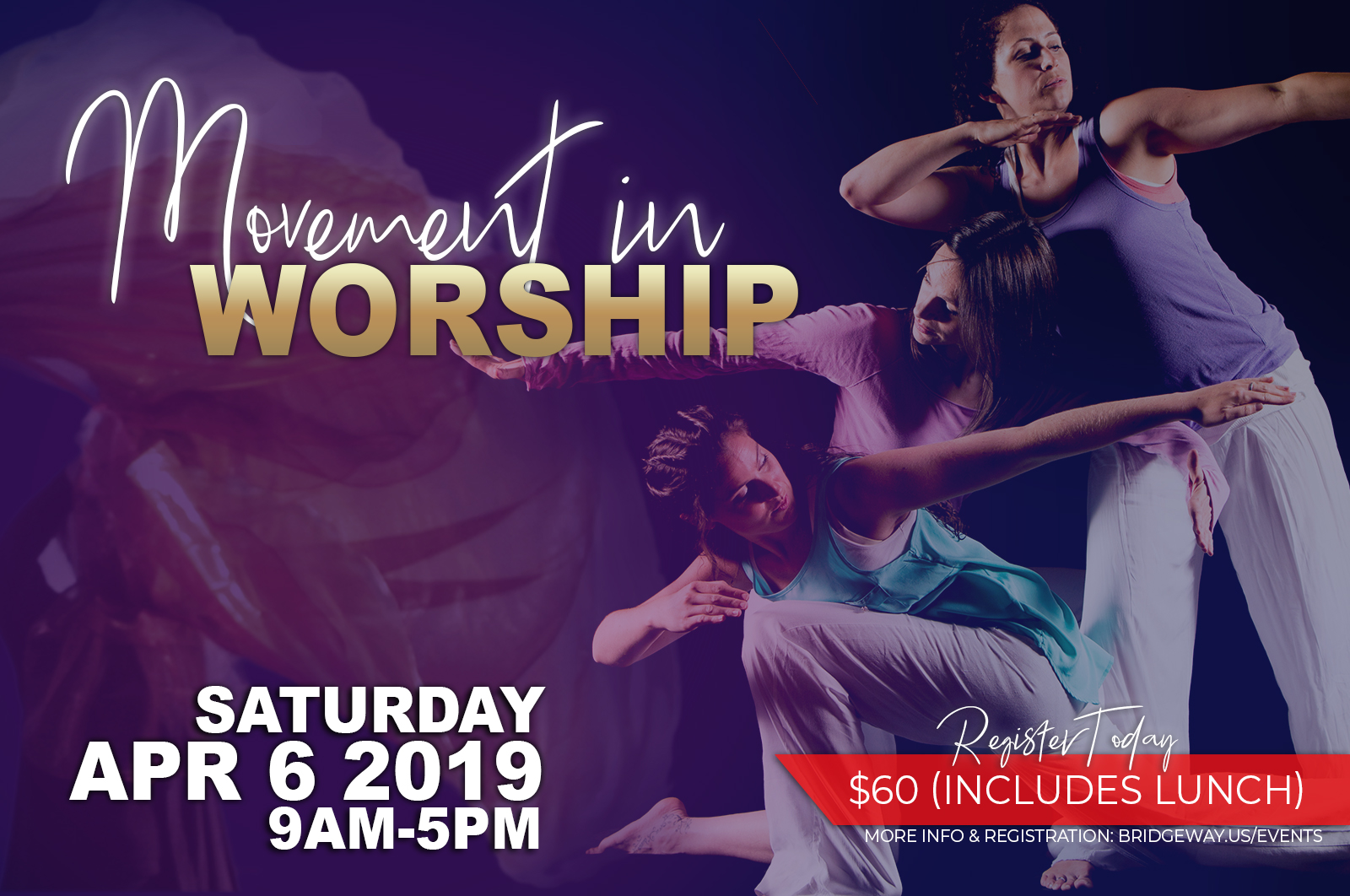 Creative Movement Workshop
This workshop is designed to explore body movement to its fullest potential. It aims to enable you to break out of the movement stereotypes that so often depict Christian dance. Exercises enable you to discover and develop your Unique Movement Vocabulary. This is then developed using Dynamic Mass Sculpture to see a corporate expression emerge. DMS facilitates groups of people to move creatively together, demonstrating the unity we have in Christ.
Imagination & Movement
'For in him we live and move and have our being.' -Acts 17:28
We are on this earth and yet we live in a spiritual reality which is greater. Using our imagination is key in exploring this. Our imagination also enables us to visualize and interpret what we read in the scriptures bringing them to life. This is a workshop that will explore the dynamic between what happens in our imagination and the resulting movement.
For bookings, visit this EventBrite page.
Venue – to be confirmed
Time – 9am to 5pm, Saturday 6th April 2019