Date/Time
11 January 2019 - 13 January 2019
(Time: All Day)
Location
Euratsfeld
Wassergasse 31
Euratsfeld
MIW Intensive Course Weekend 1 – Amstetten, Austria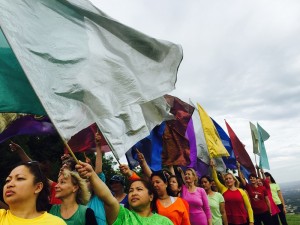 For the English version, please scroll down.
Das MIW Intensivtraining (bisher MIW Jungerschaftstraining) ist die perfekte Gelegenheit, Movement in Worship über einen längeren Zeitraum besser kennenzulernen. Die reichhaltigen, vielfältigen und tiefgängigen Kursinhalte dienen zur  Entwicklung deiner körperlichen, geistigen, emotionalen und geistlichen Persönlichkeit, und ermöglichen dir, deine von Gott geschenkte Begabung durch Tanz und Bewegung besser zum Ausdruck zu bringen. Die Kursleiter sind Andy Au, Kirsty Hallett and Natalie Bareham.
Der Kurs beinhaltet vier Trainingswochenenden, verbunden mit durchgehende Jüngerschaftscoaching von den Kursleitern.
Der Training findet am folgenden Wochenenden statt:
Wochenende 1 – Freitag Abend 11., Samstag 12. und Sonntag 13. Januar
Wochenende 2 – Samstag 13. April
Wochenende 3 – Freitag Abend 21., Samstag 22. und Sonntag 23. Juni 
Wochenende 4 – Freitag 30. August, Samstag 31. August und Sonntag 1. September
Der Kurs kostet €400 (oder £350 Pfund). Wir bitten um eine Kaution von €60 (oder £50) zusammen bei der Anmeldung.  Diese wird zurückerstattet falls deine Anmeldung nicht angenommen wird.
Alle weiteren Informationen findest du in diesem Dokument: 
MIW Intensivkurs Infobrief – Deutsch / MIW Intensive Course Info Letter – English
Anmeldeformular (in Excel-format) hier herunterladen: MIW Intensivkurs Anmeldeformular – Deutsch / MIW Intensive Course Application Form – English
English version:
The MIW Intensive Course (formerly known as the MIW Discipleship Training Course or DTC) is the perfect opportunity to go deeper with Movement in Worship over a longer time period.  It's content is rich, diverse and life changing.  It aims to develop you physically, mentally, emotionally and spiritually so that you are more able to outwork your God-given abilities in movement and dance.  The main teachers are Andy Au, Kirsty Hallett and Natalie Bareham.
The course runs over several months and consists of 4 teaching weekends and on-going discipleship with the course leaders.
The dates of the 2019 MIW Intensive Course are:
Weekend 1 – Friday 11th Jan, Saturday 12th Jan & Sunday 13th Jan
Weekend 2 – Saturday 13th April
Weekend 3 – Friday evening 21st June, Saturday 22nd June & Sunday 23rd June
Weekend 4 – Friday 30th August, Saturday 31st August & Sunday 1st September
The cost of the DTC is £350 or €400.  The closing date for applications is Friday 30th November.  Please pay a deposit of £50 or €60. This will be refunded if you are not accepted onto the course.
Full information is in this document : MIW Intensive Course Info Letter – English / MIW Intensive Course Info Letter – German
 You can download an Application form (in Excel format) here :  MIW Intensive Course Application Form – English or MIW Intensive Course Application Form – German